Completed the Design/Build/UX for Tile Page Redesign for The Home Depot 2019 within brand standards and with partners.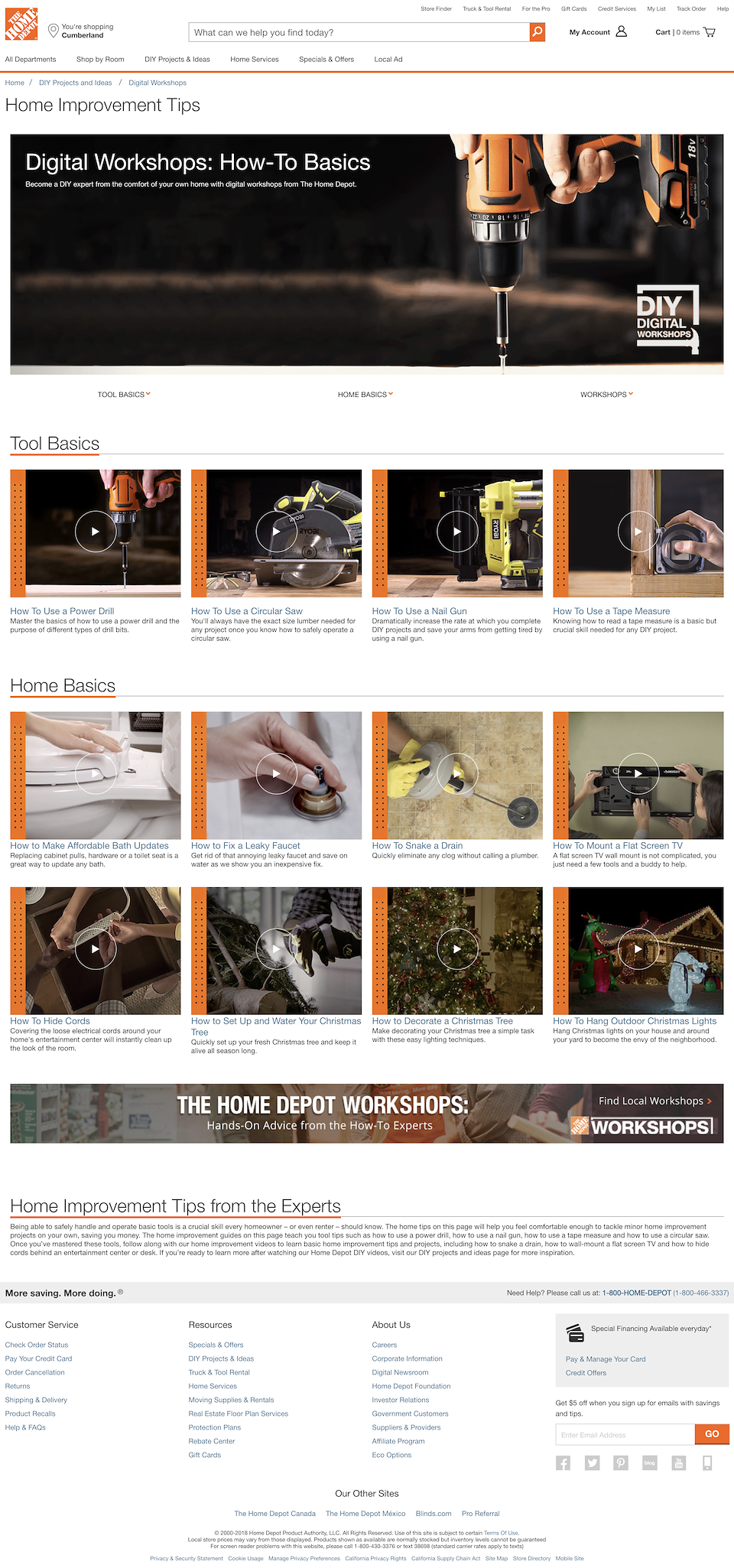 2017 Created Digital Workshops Video guides for Desktop & Mobile (within design standards) | DIY/How-to category in 2017. Includes: a landing page and eight DIY guides (Three Holiday guides not included)
https://www.homedepot.com/c/Digital_Workshops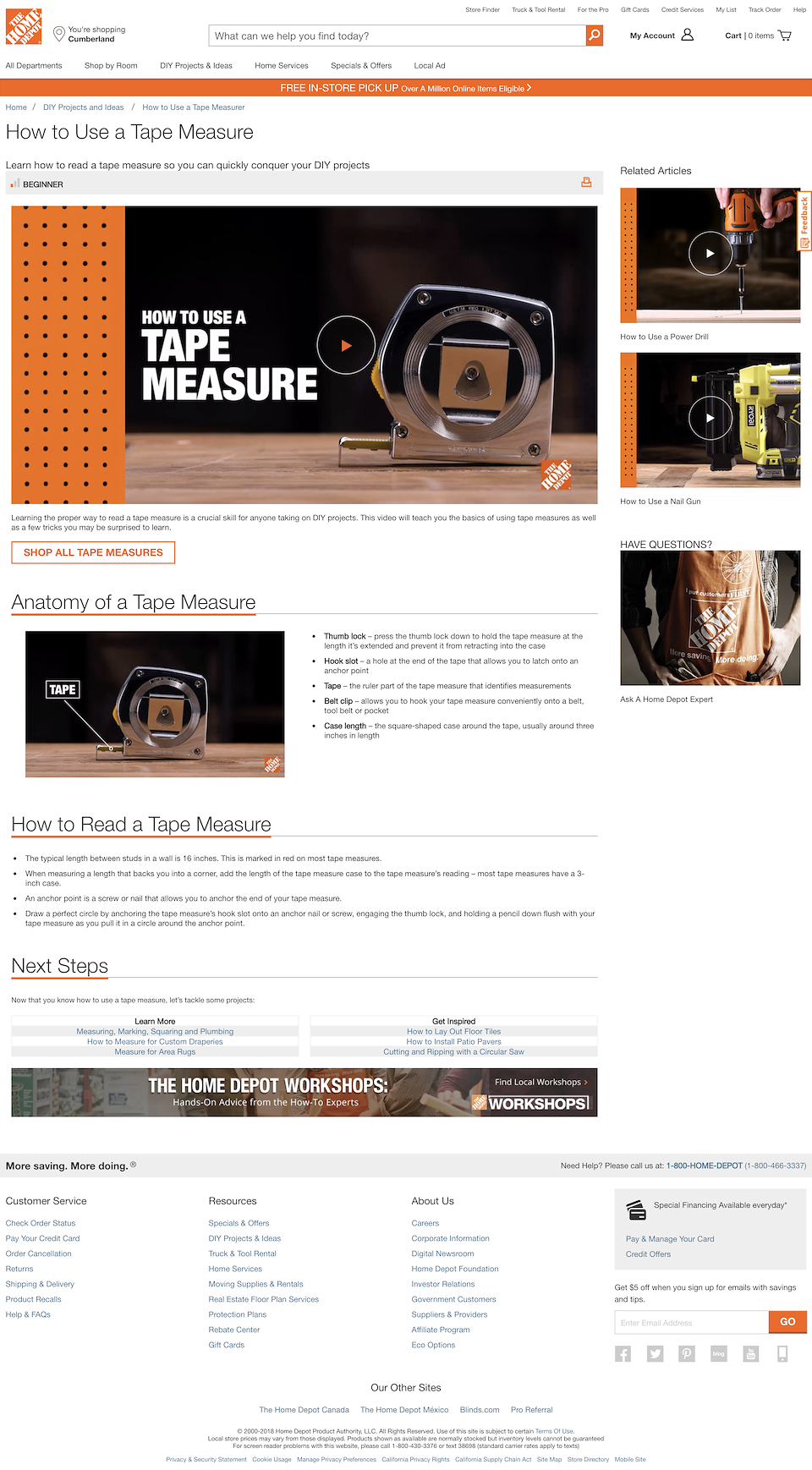 2017 DIY Workshop Creations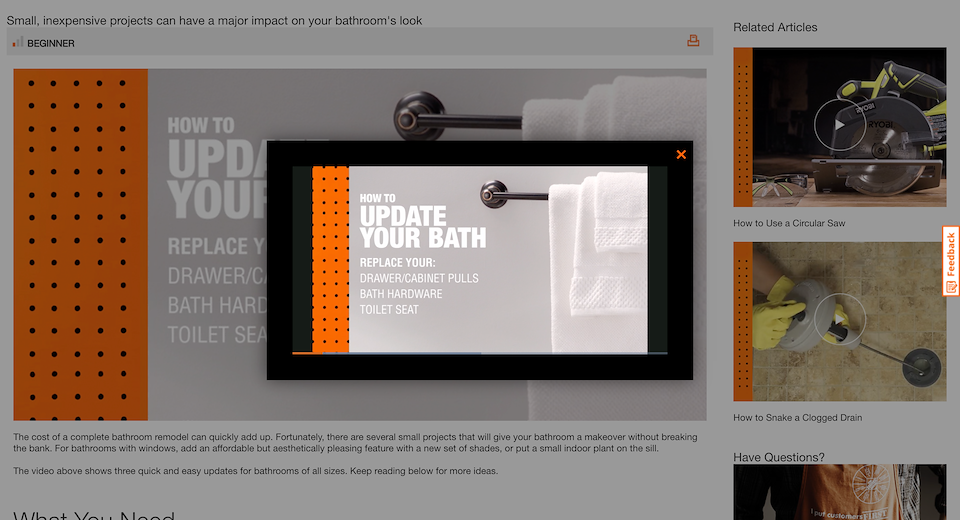 2017 DIY Workshop Creations
2016 Completed the Martha Stewart Redesign & Page Migration for The Home Depot.

2016 Designed and Published DIY Landing page (two years old by now and still standing…yay)